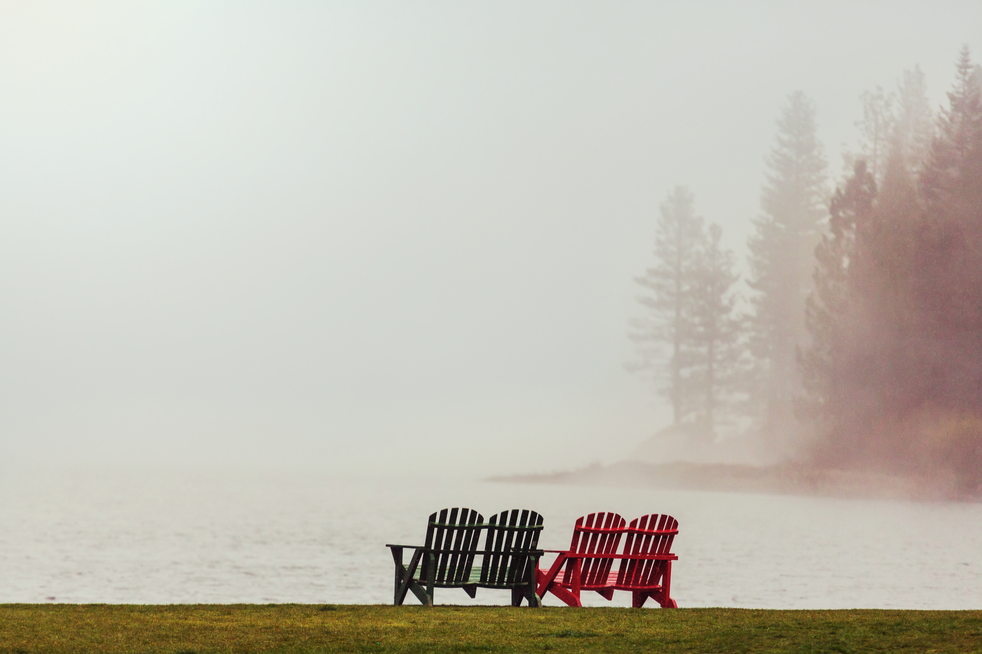 As the kids start to head back to school, one thing many of them look forward to the most is a fog delay. The adults who have to drive in the thick vapor, tend to not enjoy it as much. While it may be clear outside, having foggy windows, could be a problem in your Pittsburgh home. This not only leads to kids to being disappointed because the weather outside is not actually ideal for a delay; it can obstruct everyone's vision outdoors, could signal there are issues with your windows, and could lead to mold and mildew inside your home.
If you have noticed your windows fogging up, you are likely wondering why and hoping there is a way for you to fix it. Keep reading.
What Causes Foggy Windows?
Much like having ice inside your windows in the colder months of the year, having foggy windows can be a problem for any homeowner and could be caused by a lot of the same reasons.
The first step to resolving your fogged up windows is figuring out what is causing them in the first place. It's important to understand where the fog is occurring. Is it on the outside of your windows or on the inside of your windows, or in between the panes of glass within the window? Where the fog is can mean different things.
– Varying Temperatures: Most foggy windows are caused when the temperature inside of your home is either lower or higher than the outside temperature. Having varying temperatures indoors and outdoors causes condensation (due to humidity levels) to develop and can create a fog-like moisture on your home's windows. To escape the heat, many Pittsburgh homes have their AC running, which can create a big difference in temperature and humidity levels on the inside and outside of your home.
– Air Leaks: If your windows are not sealed properly or are in need of replacement, they could have air leaks, which will invite moisture and warmth in, causing dew to develop on the inside of your windows. This can be caused by age, worn frames, previous moisture damage, and more. Modern windows usually come with double or triple pane glass. These window features add extra layers of protection against the weather.
– Inefficient Windows: Heat gain and heat loss through windows are responsible for 25% to 30% of residential heating and cooling energy use. If your windows are not energy efficient, they may be letting the outside elements in and allowing the cool air in your home to escape outdoors. Poorly performing windows will not be able to properly insulate against the hot and humid weather, which can allow fog to form on your windows.
– Seals are Broken or Worn: If you notice moisture and condensation between the panes of your windows, this can indicate that the seal between the panes of glass is failing and allowing moisture and humidity to leak in. This is a clear indication that you have an insulation problem with your glass. This can be more common for windows that are in direct sunlight. If your foggy windows are in the sun, the more direct exposure to sunlight, the more heat will build up, causing the panes to expand, contract and eventually weaken over time.
How Can I Keep my Windows from Fogging up?
While there are some things you can do to prevent foggy windows, such as adding a dehumidifier in your home, removing plants from the areas where you have fogged up windows, and more; if the problem is being caused because of issues with your windows, you will want to resolve them as soon as possible. Leaving window leaks, broken seals, and other things unattended could lead to much larger problems and damage for your home.
If your windows are not doing their job, it may be time to have new windows installed. Residential Glass is here for all of your needs. We're Pittsburgh's window replacement and repair specialists. If possible, we can repair your windows, and if not, we help homeowners find the right windows for their home, helping them save money and to avoid installation hassle.