Pittsburgh Commercial Glass Experts
Storefront Glass in Pittsburgh
Why Choose R and C Glass?
We fix and install commercial glass entry doors.
Our team offers same-day service and free estimates.
We work with all kinds of commercial storefronts.
Storefront Glass Doors in Pittsburgh
Many retail businesses and restaurants here in Pittsburgh feature large glass windows and glass doors that allow light into their space and allow customers to see inside. Our team is here to help ensure that your glass continues to protect your business and everything inside of it.
We specialize in emergency glass replacement, as well as commercial door and window installation. If your business needs new commercial storefront glass, we're the team to contact.
No matter what type or size of glass your storefront needs, contact us. We're known throughout Pittsburgh for our free estimates and our fast, friendly service.
Commercial Door Glass Repair
Not valid with any other offers or coupons. Must be used at the time of service.
Limited time only!
Connect with a friendly glass expert!
We're here for your glass doors.
1. Contact us for a free estimate.
2. We'll take measurements for your new glass.
During your free estimate, our glass expert will take precise measurements for your new glass and walk you through your options. We'll then place your order, which will be complete in about 7-10 days.
3. Our team will install your new glass doors.
When your new storefront glass arrives, we'll let you know and come to your business for installation. Our team will quickly install your new doors. We work around your schedule for minimal disruption.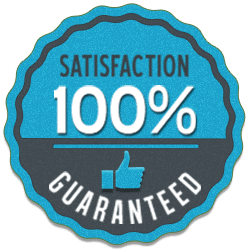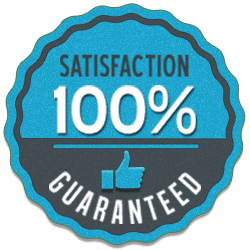 Backed by a Lifetime Warranty.
When you work with us, you're working with the very best. We believe in the quality of our glass and our installation. It's why all our glass is backed by a 5-year warranty, and we provide a lifetime warranty on our installation and labor.
If your storefront features beautiful display windows, you know just how vital they are to showing off your products to potential customers. Shattered window glass isn't just a security problem: it also slows down foot traffic into your business.
We can help. Our team replaces window glass for storefronts and businesses throughout the greater Pittsburgh area. Contact us and we'll send a specialist out to take measurements for new glass and provide you with an upfront quote.
Your Pittsburgh Glass Experts
R and C Glass is known for our responsiveness, fast service, and professional installation. Ready to get started? Contact us today.
See What Our Clients Have to Say
We specialize in commercial window glazing.
We add glazing to commercial windows and glass here in Pittsburgh.
By adding either an acrylic or polycarbonate glazing to your business' windows, you can protect them from damage, improve your energy-efficiency, and extend their overall lifespan.
Why have us add window glazing?
Window glazing can help make your business or building safer. Plastic glazing helps protect the glass from impact. When the glass breaks, the glazing helps prevent it from shattering, greatly reducing the risk of one of your customers or employees being hurt by flying glass shards.
Some types of glazing are so impact-resistant that they create an effective deterrent to quick "smash-and-grab" theft. Others are bullet-resistant, making them ideal for protecting teller windows at banks.
Many forms of glazing can also lower your summer cooling costs. By tinting your windows, they reduce sunlight exposure, protecting your products from fade-inducing UV radiation and keeping things cooler inside.
Adding glazing to insulated glass windows makes your business far more energy-efficient in both the summer and winter.
Call us today
Interested in adding glazing to your business' windows? Call us to learn more about our commercial glazing options!
We're a HomeAdvisor Top-Rated Pro.
Your trusted, local team.
We're proud to be an official HomeAdvisor Top-Rated Pro. This award indicates that more than 90% of our customers were willing to recommend us and our services to others. Our team is always focused on providing our customers with the very best.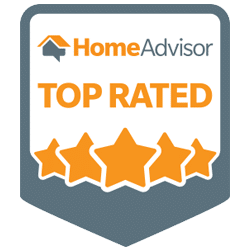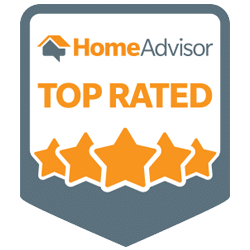 We can help your business.