Local Residential Glass Experts
Pittsburgh Shower Glass Installation
Why Choose R and C Glass?
We're known for our free quotes, communication, and high-quality installation. Only trust the best with your Pittsburgh shower glass.
Save on your new shower glass with the right glass at the right price. R and C Glass will work with you to find the best solution for your home.
We install shower glass and doors.
Planning a bathroom remodel? We can help. Our team installs a wide variety of new shower glass enclosures and doors. From classic framed shower glass to a modern, frameless look, our glass experts can help you find the right glass panels for your bathroom.
We offer free estimates. Contact us to learn more about our shower glass installation in Pittsburgh and talk to a member of our team about your project. We'd love to learn how we can help make your vision for your new shower a reality.
Shower Glass Installation
Not valid with any other offers or coupons. Must be used at the time of service.
Limited time only!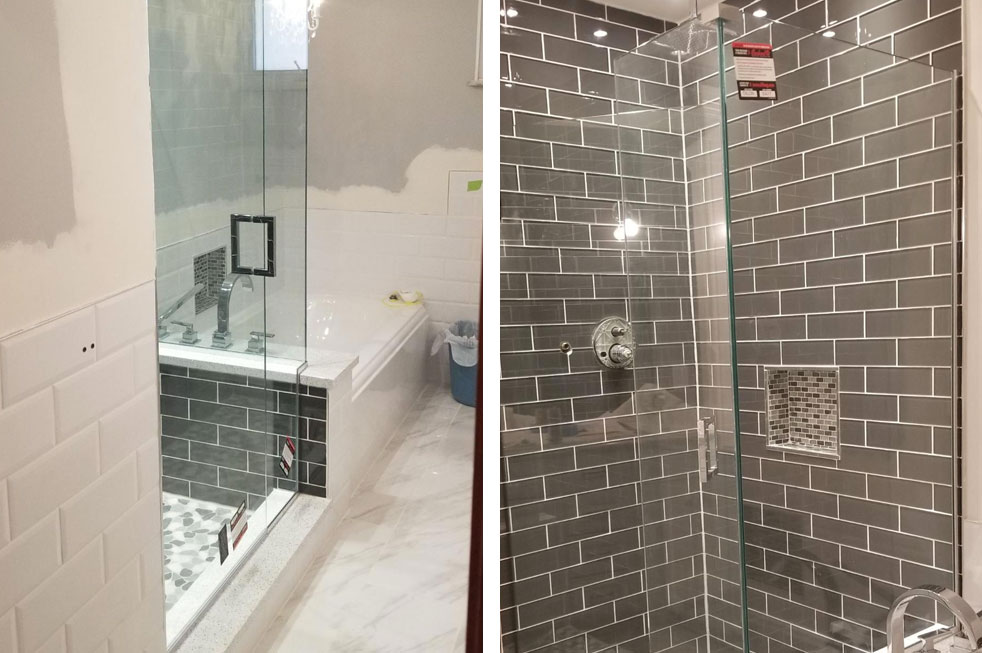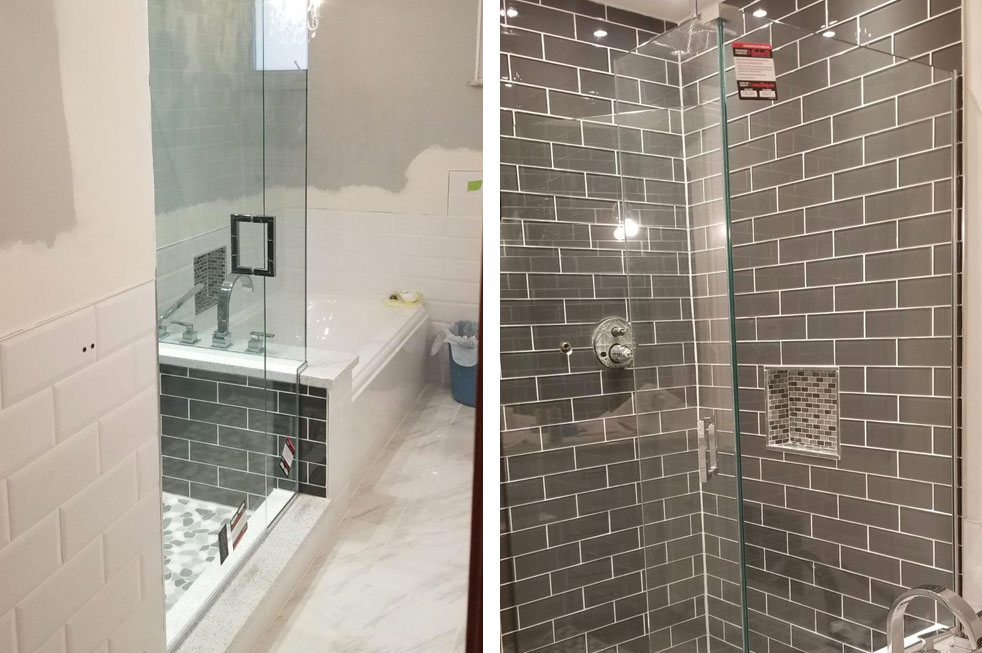 Connect with a friendly glass expert!
Here's how our process works.
Let's find the right glass for your shower.
We'll send one of our install experts out to your home to talk to you about your project, discuss your options, take measurements, and provide you with a free estimate. Contact us to get started.
2. Measure & order your glass.
Once our team has taken precise measurements, we'll order your new shower glass. Your new glass should arrive with us in 1-2 weeks, at which time it'll be time for installation.
3. We handle the installation.
From start-to-finish, our team handles every aspect of installation. This ensures that your new shower glass is properly placed and looks great. Our work is backed by our lifetime guarantee.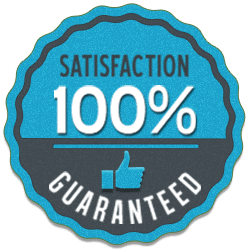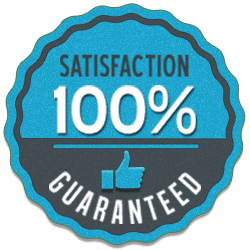 Backed by a Lifetime Warranty.
When you work with us, you're working with the very best. We believe in the quality of our glass and our installation. It's why all our glass is backed by a 5-year warranty, and we provide a lifetime warranty on our installation and labor.
Find the right fit for your home.
We install all types of shower glass.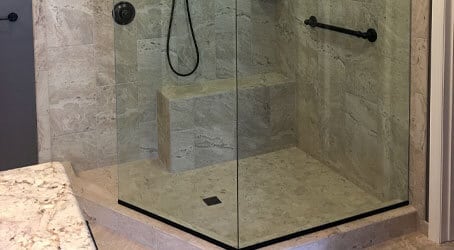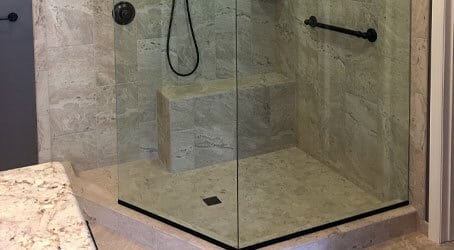 Similar to a frameless shower, a fixed glass enclosure doesn't feature a traditional shower door that swings or slides open. Instead, you enter the shower through a gap between the panes of glass.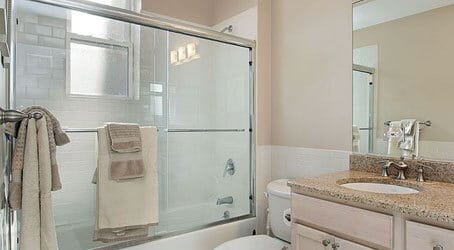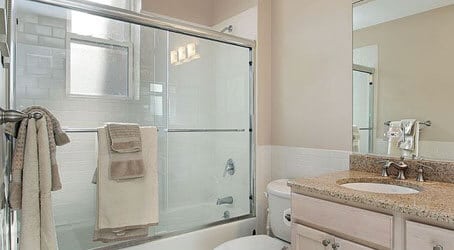 Used in a framed glass enclosure, rolling shower glass doors slide open in either a track or on rollers. They're a great fit for tight bathrooms where there isn't enough room for a full shower door.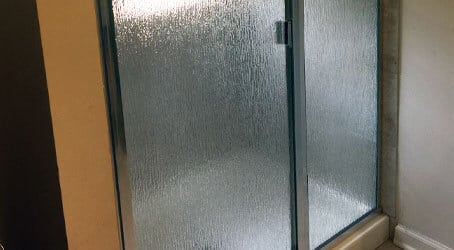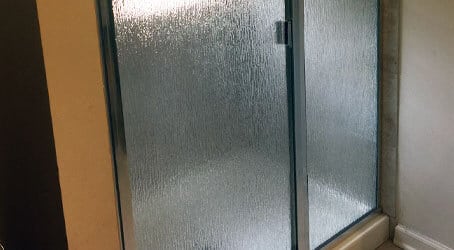 This shower glass is set in a frame, with a door that either swings open on hinges or slides open. Framed shower enclosures are durable and generally less expensive, but are seen as less stylish.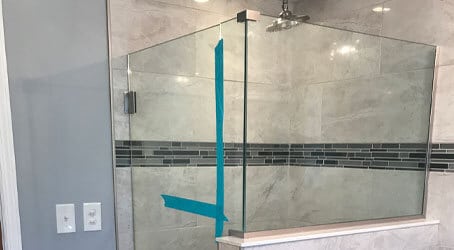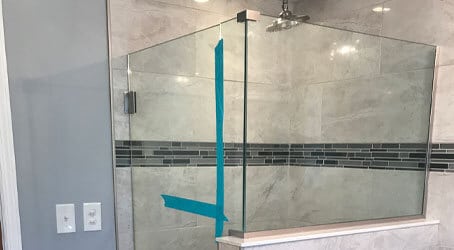 A statement piece for your new bathroom, frameless glass enclosures make your bathroom look more spacious and modern. They do have space requirements and need a certain thickness of glass to be used.
Your Pittsburgh Glass Experts
R and C Glass is known for our responsiveness, fast service, and professional installation. Ready to get started? Contact us today.
See What Our Clients Have to Say
Choose from these glass options.
R and C glass is here to ensure you get the glass that best suits your bathroom. With a number of options to choose from, our design professionals can help guide you towards the best selection.
True to its name, clear glass is the modern approach to shower glass. It's a beautiful addition to any bathroom. It's easy to clean and allows the most-possible light into the shower. As you might expect, its only downside is a lack of privacy. For this reason, it's not the right fit for every bathroom.
A very common glass option, frosted glass balances both beauty, light, and privacy. Frosted glass provides more privacy than clear glass. It may not be as trendy, but it's a timeless choice that looks great in just about any bathroom.
There are several other design options available, including tinted glass and textured glass. These are less commonly used in modern remodeling projects, and most people stick to either clear or frosted glass for their shower glass enclosure. To get an expert opinion on your project—and to go over your options—call us. We provide free shower door installation estimates.
Get caught up on the latest trends.
We're a HomeAdvisor Top-Rated Pro.
Your trusted, local team.
We're proud to be an official HomeAdvisor Top-Rated Pro. This award indicates that more than 90% of our customers were willing to recommend us and our services to others. Our team is always focused on providing our customers with the very best.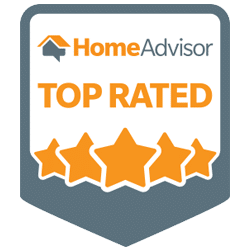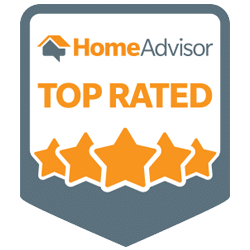 Pittsburgh's trusted glass team.
Frequently Asked Questions
Our friendly and professional team of glass experts are here to answer your shower glass questions.