We're Pittsburgh's top glass team.
Work with the very best.
We offer same-day service throughout Pittsburgh.

We handle commercial projects of all sizes.

Our work comes backed by our lifetime warranty.
We Repair, Replace & Do New Installs
As Pittsburgh's window and door repair specialists, we're a trusted name in all things glass. From replacing broken panes of glass in storefront doors to installing new dual-pane windows for local homes, our team handles it all!
Need glass replaced or a window repaired? Call us right now to set up a free estimate.
Call us for all your glass needs.
We're your glass experts.
High-quality glass for your home or business.
We only install the very best glass in local homes and businesses here in Pittsburgh, PA.
For your home, our double-pane glass can improve your energy-efficiency and indoor comfort. If you own a business, you can count on our installation and repair services when you need them most.
Our glass is made right and made to last. If you need new glass, start by getting a free quote from us. We're your trusted Pittsburgh window and door company.
It's backed by a lifetime warranty.
We stand by our work.
When you work with us, you're working with the very best. We believe in the quality of our glass and our installation. It's why all our glass is backed by a 5-year warranty, and we provide a lifetime warranty on our installation and labor.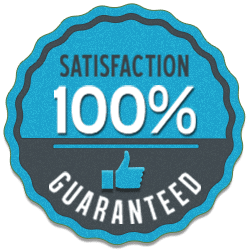 We're a HomeAdvisor Top-Rated Pro.
Your trusted, local team.
We're proud to be an official HomeAdvisor Top-Rated Pro. This award indicates that more than 90% of our customers were willing to recommend us and our services to others. Our team is always focused on providing our customers with the very best.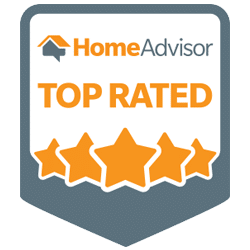 Commercial
We've helped hundreds of local businesses with their glass replacement needs. Our team installs new glass windows and entry doors for all types of businesses and buildings, from small retail locations to large warehouses and office complexes. There's no commercial glass project that's too small or too big for our team!
As your trusted window company here in Pittsburgh, you can count on us to handle your glass project with care and professionalism. In all things and all ways, we're proud to be Pittsburgh's window and door company.
Residential
Shattered window? Broken sliding glass door? We're here to help. We're your team for all things glass, and that includes residential glass repair and replacement here in Pittsburgh. Our team is known for our same-day service, free estimates, and—most importantly—our great glass.
Call us right away for a free glass service estimate. We'll send a home glass replacement specialist out to meet with you, take measurements, order your glass, and board up your broken window. When your glass arrives, we'll drive back out and install it, ensuring your new window looks just as it should.
We're ready to help.
Proudly serving you.
For years, we've been Pittsburgh's window and door replacement team. Local homeowners and businesses trust us with all their glass replacement needs. Give us a call for a free estimate!