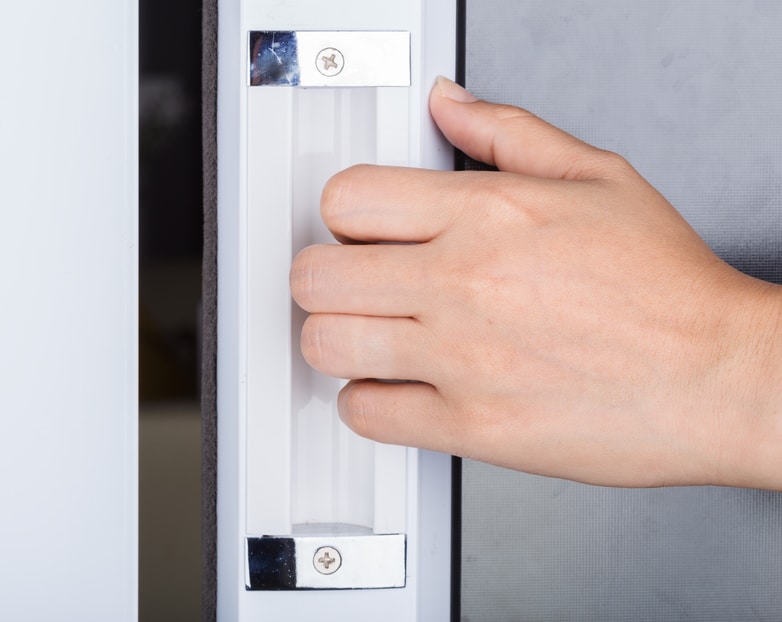 While the weather outside may not be too inviting right now, before we know it, our doors and windows will be open and warmer weather will be here. If you are like many Pittsburgh homeowners, you are likely already thinking about projects and home improvements for the spring. If one of the things you are considering is adding sliding doors to your home, we hope to help make the choice a little easier for you by reviewing the pros and cons of sliding glass doors.
Are Sliding Glass Doors Right for Your Home?
Many homes have sliding glass doors to the backyard, but are they really the best choice for you? Let's review the pros and cons of sliding glass doors, so you can feel comfortable when you make your decision.
Pros
– Added Views and Lighting: Sliding glass doors can offer a massive amount of natural light for your home; after all, they are basically a giant window. For many Pittsburgh homeowners, natural light is important, not just for the lighting, but for the natural heat it can provide in the colder months. These doors also give you added great views of your backyard and the scenery beyond, and who doesn't love that.
– Little Space Needed: Sliding glass doors don't take up a lot of space since to open the door, you just slide it to the side instead of swinging it open. This keeps the space around the doors from being disturbed and can create a less cluttered look than more traditional doors. If you have a smaller home or close quarters where the doors will be, the lack of space sliding doors use, can be an advantage.
Cons
– Security: When it comes to your home's security, sliding glass doors can put you at risk, as they come with some security flaws. While you may embrace the added views these doors offer, so may criminals. Since the doors are made of glass and offer clear views into your home, they may attract burglars. Not to mention it is very common for people to accidentally leave sliding glass doors open. Many basic sliding glass doors only have a simple lock, which can be unlocked by jiggling the door.
– Maintenance: A sliding glass door requires a lot of maintenance and cleaning. Keeping the glass clean can be a real challenge, and if you have kids or pets, that may mean cleaning the glass every day to remove nose marks and fingerprints. Also, the track on which the door travels can get dirty and cause the door not to function properly. The frame also requires proper maintenance to ensure that all the parts slide smoothly. If the door doesn't open easily, it could be due to rust, warping, or the house settling.
Now that we have reviewed some of the pros and cons of sliding glass doors, hopefully it makes your decision, of if they are right for your Pittsburgh home, easier.
At Residential Glass, we are your Pittsburgh glass experts. If opening up your home more to the outdoors sounds appealing to you, we install bifold doors, which are incredibly versatile and can open wider than any other type of exterior door. Review some of the advantages of bifold doors here to see why you will want one.
Interested in upgrading to this stunningly beautiful deck door option? Just fill out our online form or give us a call for a free estimate.