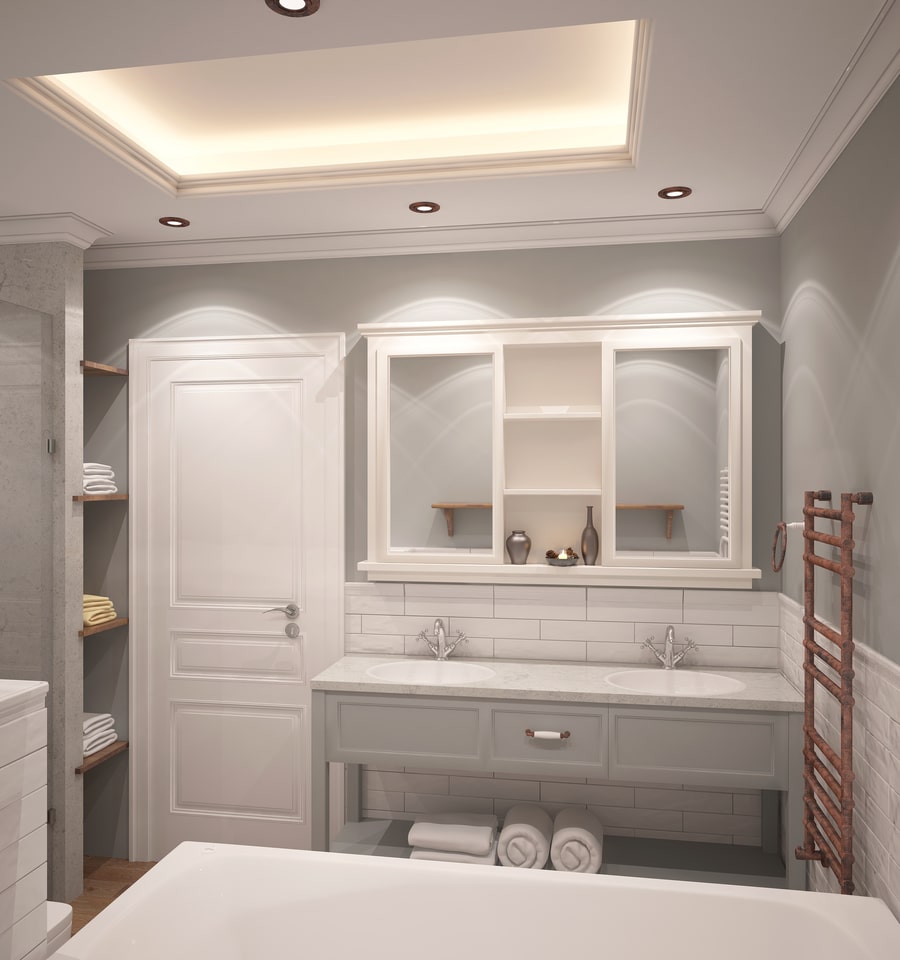 Planning a bathroom remodel? One of the toughest decisions you may have to make is choosing the right shower enclosure. Is shower glass right for your space? If so, what style and pattern will look best and fit with your home's décor? While many people decide to go with either clear or frosted shower glass, textured glass is also an option. Is patterned shower glass right for your home?
Is Patterned Shower Glass Right for Your Home?
As mentioned, there are many choices when it comes to selecting shower glass for your home. From framed to frameless, tinted to clear, to solid or patterned, you have your hands full with making your selection. Below we review some of the reasons that homeowners decide to go with patterned shower glass for their homes.
Less Cleaning:
This is one of the most common reasons that we hear people wanting to add some texture to their shower glass. With clear glass, water droplets can be rather visible, making cleaning the glass a frequent occurrence. Adding some texture and a pattern to the glass can keep water buildup from being as obvious and hide unwanted fingerprints and other markings.
 

Add Privacy:
Patterned shower glass can break up the view through the glass, adding a layer of privacy, without blocking light from coming into the shower enclosure. How much can be seen from outside of the shower, depends on the pattern you select and is really up to you. With patterned shower glass a person can shower while other people use the space, without having their privacy invaded.

Enhance your Décor:
Glass shower enclosures come in many different patterns, all designed to add a decorative element to the bathroom. You can select whatever pattern you want, which can really define your bathroom space. Because glass can be custom designed specifically for your space, you can have something that is completely unique and highlights your style.
What are the Benefits of Shower Glass?
Whether you decide patterned shower glass is right for you home or not, adding a glass shower enclosure can provide many benefits for your space, regardless of the type. Glass shower doors don't just look better than a shower curtain, they offer several other benefits that many homeowners don't think about.
Adding shower glass in your bathroom can help to eliminate drafts, create less of a mess, stay cleaner with lower risk of mildew and mold, offer a brighter and lighter feeling, increase your home value, and modernize the space, amongst other things.
Shower Glass for Your Pittsburgh Home
Looking to bring your shower into the 21st century? We can help! At Residential Glass, we carry a wide variety of shower glass and accessories. Whether you are looking for clear or patterned shower glass, we have options.
We offer free estimates. Give us a call to learn more about our shower glass installation in Pittsburgh and talk to a member of our team about your project.
We'd love to learn how we can help make your vision for your new shower a reality!