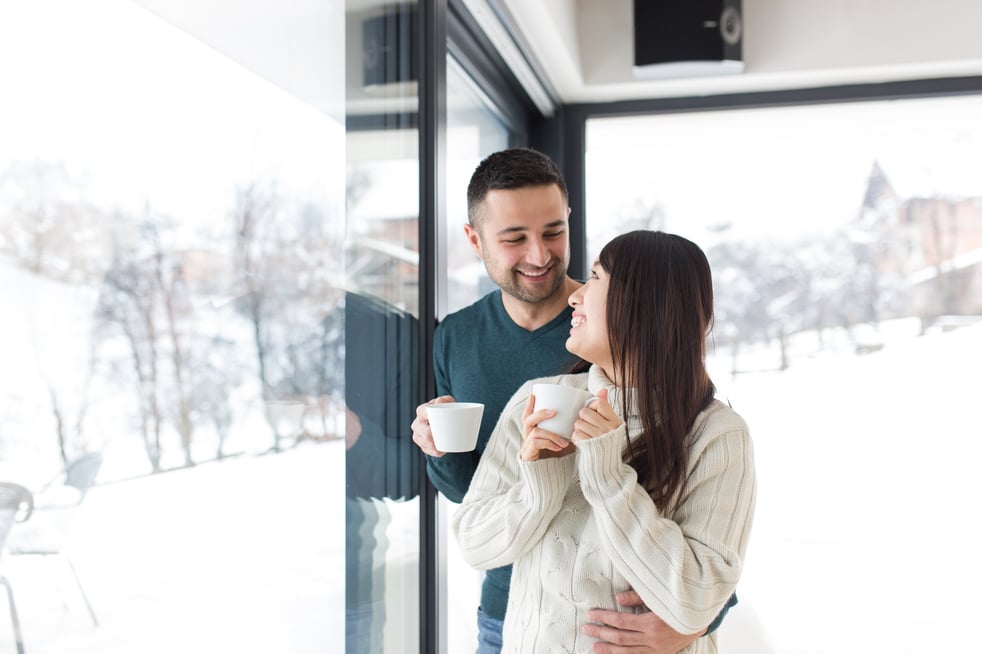 When the Pittsburgh air is cold outside, most people turn to the warmth of their home to keep them nice and cozy. No one likes to look out their window to see the snow falling on the ground and feel the cold winter chill indoors. As the temperature dips lower and lower, it's common for many homes to feel cold and drafty, even with the heat on. One of the leading causes of this cold inside, is a home's windows. New windows can make a difference in your home this winter and we are going to review how.
How New Windows can Make a Difference in Your Home
Fall is the perfect time to have new windows installed in your Pittsburgh home. The weather, while sometimes unpredictable, is usually not too hot or too cold to be without windows for a short period of time. If you have waited this long to make the decision to have new window installation in your Pittsburgh home, that is okay. The time is now. New windows can make a huge difference in your home's comfort and your energy bills this winter and throughout the year.
Let's review some key ways that new windows can make a difference in your home this winter:
– Increased Comfort: Drafts caused by windows and doors are a main source of energy loss. Heat gain and heat loss through windows are responsible for 25% to 30% of residential heating and cooling energy use. Drafts make it hard for your home to warm up and they force your furnace and other heating systems to work harder to keep your home warm. Installing new windows will eliminate window drafts and take the strain off your heating system and your pocketbook in the long run.
– Cost Benefits: New windows will save you energy and provide greater comfort within your home. The Environmental Protection Agency (EPA) EnergyStar program estimates that the average U.S. home can save $126 to $465 a year when replacing windows.
– Long Term Solution: When the weather turns cold, many homeowners deal with their old drafty windows by adding caulking, weather stripping, and/or by covering their windows with plastic. Not only do these solutions not always look appealing, they are only temporary fixes and will cost you time and money. New windows provide a long term solution to your leaky windows and will benefit you over time. Plus, if we happen to get a nice day in the middle of December, which is known to happen, you are still able to open your windows and are not stuck staring outside through the plastic covering, wishing you could feel the breeze and air out your home.
– Extra Protection from Outdoor Elements: Modern windows usually come with double or triple pane glass. These window features add extra layers of protection against the cold and wet weather. New windows are designed to not only keep the cold out, but to keep the heat in. This helps you maintain your desired temperature and keep your house more comfortable for you and your family.
Need replacement or new windows here in Pittsburgh? Give us at Residential Glass a call or fill out the form online to get in touch with us for a free estimate. We'll send an installation expert out to your home to learn about your project, take measurements, and get you a quote.
The time is now to reap the benefits of new windows in your home this winter.