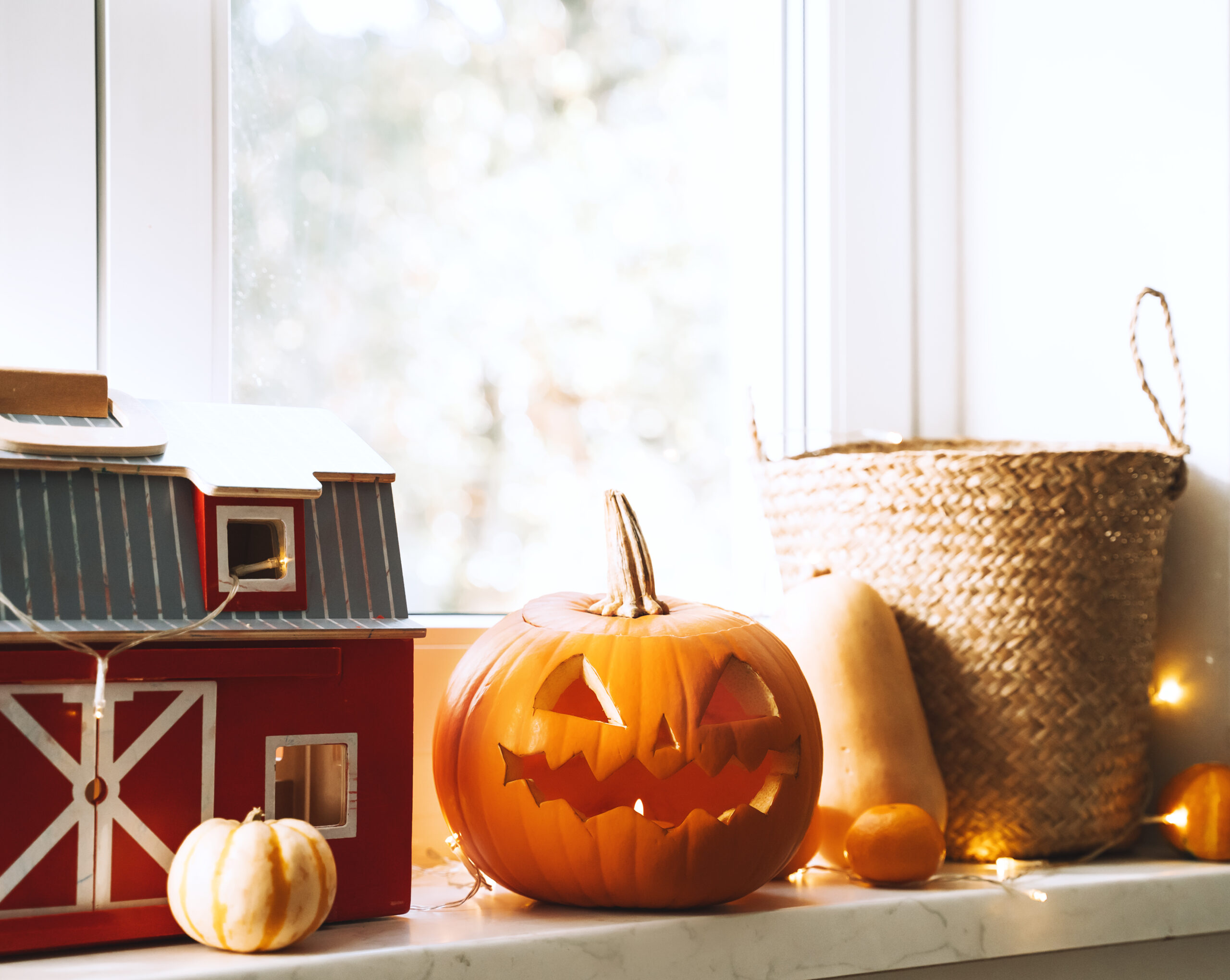 As Halloween approaches, it's not just ghosts and goblins that can give you chills; window drafts can be a significant source of your home and family's lack of comfort during the colder weather. These drafts not only make your space feel colder, they also increase your heating costs. Have no fear, there are things that you can do to eliminate window drafts and improve the coziness in your home. We are going to review how you can keep window drafts from frightening you this time of the year.
How to Eliminate Window Drafts
Halloween is in the air. Do you have a chill down your spine? While there are a lot of spooky things happening during this season, if that nip that you are feeling is brought on by drafty windows, there are some things you can do about it. Let's review.
– Invest in New Windows: We are going to start with the most obvious way to stop window drafts, and that's to have new windows installed. If your windows allow too much cold in, it can cost you and one of the best things you can do is invest in new windows to prevent that. Heat gain and heat loss through windows are responsible for 25% to 30% of residential heating and cooling energy use. Installing new windows can help increase comfort levels, offer many cost benefits, provide a long term solution for drafts and leaks, and add extra protection from the outdoor elements.
– Add Weatherstripping or Caulk: One of the main causes of a drafty window is when the window seal goes bad. You can apply weatherstripping around your windows to seal any gaps or cracks where drafts might enter. Be sure to inspect the window frames and sills for any openings or fractures and apply caulk to seal them. This also can help to prevent drafts from entering your home.
– Check the Locks: As you are checking your windows for gaps and leaks, go the extra step and make sure your windows are fully locked. This is not only helpful to keep the Halloween creatures of the night out, windows that are closed and locked provide a tighter seal and greater energy efficiency, helping to eliminate window drafts.
– Utilize Window Treatments: Consider using window coverings like blinds, shades, and/or thermal curtains that are designed to provide insulation. These coverings keep air from getting inside your home and create a barrier against drafts. Open these treatments during the day to allow the sun and natural heat in, and keep them closed during colder times, to help insulate the windows.
– Replace Storm Windows and Doors: Some homes have storm windows and doors. Now is the time to replace the screens with the glass. The glass will help to retain more heat and keep out the cold and drafts. If you have older windows that are prone to drafts, installing storm windows can significantly improve insulation. Storm windows create an additional layer of protection against drafts and can be either interior or exterior.
Who doesn't want one less thing to be worried about lurking around a corner this season? When it comes to preventing window drafts from creeping you out this scary season, you have options. The best solution for drafty windows is to contact a Pittsburgh glass specialist.
R & C Glass is here to help you with your windows this Halloween and all year round. We're your team for all things glass, and that includes residential glass repair and replacement here in Pittsburgh. Our team is known for our same-day service, free estimates, and, most importantly, our great glass.
Call us for a free glass service estimate.