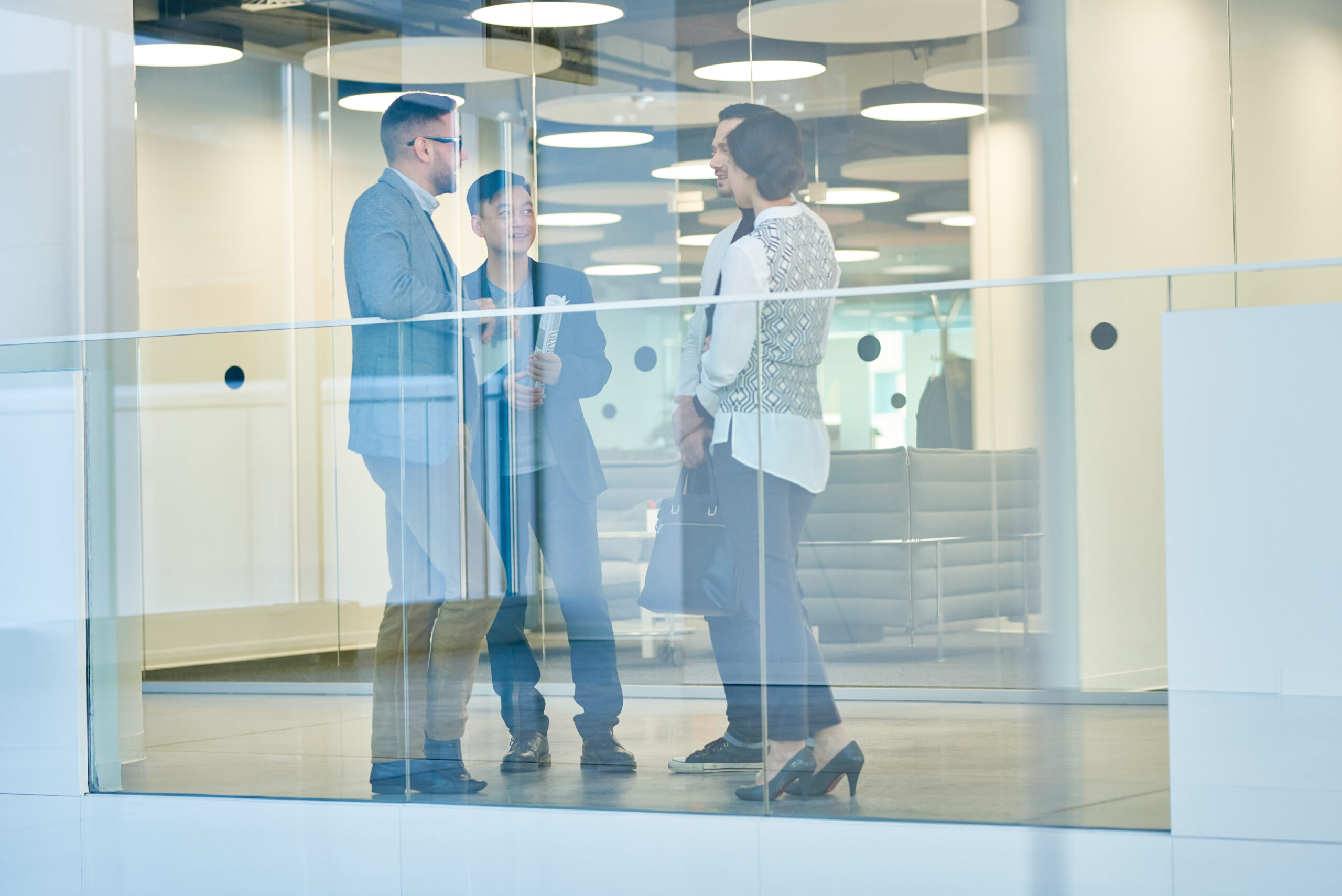 Gone are the days of windowless cubicles, gray carpet, and beige walls. Modern interior designers, when considering the workplace, frequently suggest glass doors, glass partitions, exterior plate glass, and interior glass panels to create a more welcoming environment for both employees and visiting clients. While a growing number of Americans now work from home due to the convenience of the Internet, there are still many others who make the commute to work and are looking to get business done in an appealing atmosphere. Can adding glass to your office space make a difference?
Can Adding Glass to Your Office Space Make a Difference?
Adding glass to your Pittsburgh office space can not only make the office environment seem more modern, it can allow you to enjoy and embrace more natural light, create a sense of transparency in the workplace, and make the space seem more modern.
When we talk about adding glass to your office space, we aren't just referring to installing new commercial windows and doors, we are also referencing adding glass partitions and room dividers wherever possible. The more glass that is in your space, the more open and bright the space will seem, which comes with its benefits.
Speaking of those advantages, we are going to review some of the many benefits that adding glass to your office space can bring.
– Better and More Light: Let's start with one of the most obvious ways that adding glass to your office space can make a difference, and that is by creating more natural lighting for the space. Harvard Business Review found, in a research poll of 1,614 North American employees, that access to natural light and views of the outdoors are the number one attribute of the workplace environment, outranking stalwarts like onsite cafeterias, fitness centers, and premium perks including on-site childcare. Workers are more productive and happier to come to work when they get regular sunlight and have clear sightlines as they move around the office. Letting in natural light can also save on your energy bills as well, as you'll be using less electricity.
– Increased Productivity and Collaboration: 47% of employees admit they feel tired or very tired from the absence of natural light or a window at their office, and 43% report feeling gloomy because of the lack of light (Harvard Business Review). The lack of natural light in your office space can directly impact productivity because natural lighting not only helps to make employees feel more energized, it allows for accountability. With a more visible workspace, employees are less likely to waste time at their desks or in conference rooms. Traditional cubicle styles in offices generally tends to leave an isolated feeling to employees, which can lower morale. Teamwork is essential for a company's success and office glass can add to the openness of the work environment. Well-chosen glass placement can facilitate important conversations, meetings, and interviews without artificial, prefab walls and barriers.
– Decreased Noise: Glass is nearly soundproof, so glass walls can also block out noise pollution and limit distractions. Because of this, glass can provide less disturbance and more incentive to be productive for workers. When coupled with a glass thickness of at least half an inch, conversations happen in comfort and confidentiality. Those with their own offices can have discussions on speaker, video, or conference calls without disturbing other professionals, but the light still gets in and others can see when they are busy.
– Offers Flexibility and Versatility: When it comes to adding glass to your office space, the possibilities are really endless. You can add movable walls and dividers, glass that can be used as white boards and idea boards, and really however else you want to use this extremely durable surface. Glass is one of the most versatile materials out there. When you go with glass walls, the rest of the room is open to any other decoration. This versatility is also helpful if you choose to remodel, repaint, or redo any part of your office. With glass walls, the stylish options are limitless. Not to mention, glass walls also have the ability to make a room look bigger and more open because of their transparent nature.
Can adding glass to your office space make a difference? The answer is simple, "Yes". We have only reviewed a few of the many benefits above.
At R and C Glass, our team serves the wider Pittsburgh area and provides superior professional advice, repair, and glass expertise for your workplace. We are your Pittsburgh commercial glass experts. Contact us today for a free commercial glass quote.