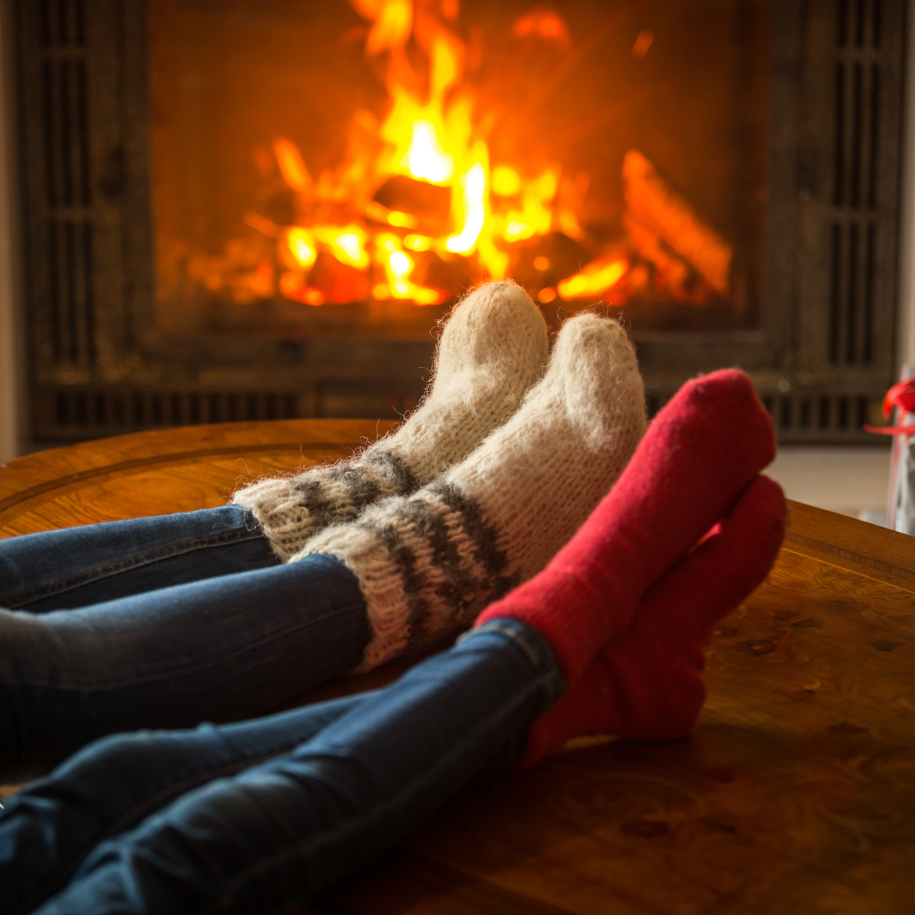 Pumpkins are lining porches, the leaves are changing colors, and that can only mean one thing, autumn is beginning to set in in the Pittsburgh area. With the shorter days and cooler temperatures often also comes breezy and unpredictable weather. You may be ready for the seasons to change, but are your windows? When a window in your home has a draft, it lets outside air in and inside air out, making it almost impossible to maintain ideal temperatures consistently throughout your home. We are going to review some of the causes of a drafty window, so you can hopefully stop window drafts before they begin, to keep your home as cozy as you like.
What Causes a Drafty Window?
When it comes to preparing your windows for fall, checking for drafts should be at the top of your list. If you have a draft in your home windows, your heating bills can skyrocket in the fall and winter. In this case, your furnace will try to keep your home warm while your windows are letting cold air enter and warm air escape. You want to avoid this. Sometimes window drafts can be fixed simply with chalk and/or weather stripping; however, in other instances window repair or replacement may be your best option.
So, what causes a drafty window? Below we review some of the most common reasons you may be feeling a chill when you enter certain rooms in your home.
– Age of Your Windows: Time and changing temperatures can take a toll on your windows. Depending on the age of your windows, they may be inefficient and there could be much better options available. Older windows were not made as energy efficient as newer windows, and energy efficient windows, are designed to prevent your heated or cooled air from escaping your home. Their increased insulation reduces your home's energy usage and your energy costs, all while also making your home more comfortable overall and preventing most drafts.
– Window Type: Earlier window models may be single-pane and not dual-pane or double-pane. Single-pane windows typically have no insulation; while dual-pane windows slow down the transfer of heat between the inside of your home and the outside because of the two panes of glass separated by an air pocket. If you have single-pane windows you may just naturally notice more drafts. Heat gain and loss through windows is responsible for 25% to 30% of a home's heating and cooling usage. Dual-pane windows, with their added insulation due to an extra pane of glass and the option for a layer of insulating, non-toxic gas, are a good option for reducing energy waste and increasing energy efficiency.
– Window Caulk and Seal Issues: One of the main causes of a drafty window is when the window seal goes bad. Normal wear and tear, poor installation to start with, broken seals, exposure to extreme temperatures changes, and mold buildup, can all result in a cold spot in your home. After windows are installed, caulk is applied to the frame where the siding meets the window. The caulk fills in any spaces left behind, blocking excess air from entering and leaving your home. Over time, the caulk can crack or chip away, and those tiny spaces will become a way for outside air to enter and air to escape. If your window's seal has even the smallest of gaps, you may start to notice a draft.
If you have a drafty window or multiple in your home, you will want to stop the breeze from flowing inside before the weather outside is too frigid. While there are temporary fixes you may try to do on your own, they are really just that, a band aid for a much larger problem. The best solution for drafty windows is to contact a Pittsburgh glass specialist.
Residential Glass is here to help you with your windows this fall and all year round. We're your team for all things glass, and that includes residential glass repair and replacement here in Pittsburgh. Our team is known for our same-day service, free estimates, and, most importantly, our great glass.
Call us right away for a free glass service estimate.