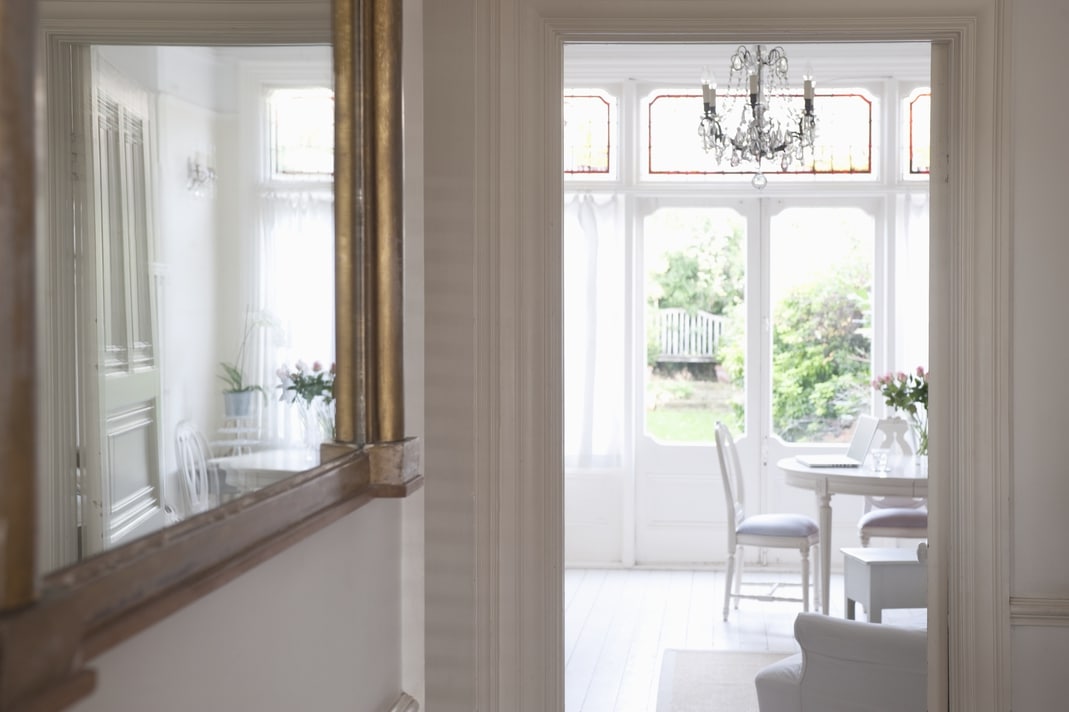 Mirrors are a beautiful addition to any space in your Pittsburgh home. They reflect light, brighten things up, and make your home feel larger. If you are considering adding some mirrors to your space, we have got you covered. We are going to review some of the best places to have mirrors installed in your home, so you can make a big statement and spruce up your décor. If you have your eye on a stunning mirror, but are a bit unsure about mirror placement in your home, we're here to help.
Some of the Best Places for Mirrors in Your Home
If you hang a mirror in a space in your home, you are adding a basic accessory and necessity, all at the same time. Whether it's a hallway, living area, bedroom, or bathroom, the addition of a mirror adds beauty to the space and makes it feel more open and spacious. Let's review some of the best places to have mirrors installed in your home.
– Bathroom: This one is rather obvious, but we can't talk about the most ideal places for a mirror, without touching on the bathroom. Mirrors in a bathroom are perhaps the most functional types of mirror you will have in your home. These mirrors are used while you style your hair, put on your makeup, etc. Because bathrooms are typically a smaller space in your home, bathroom mirrors can really brighten up the space and make it appear much larger than it really is.
– Bedroom: Adding a mirror to your bedroom space or closet can also serve a duel purpose: decorative and functional. A full-length mirror is basically a must for any bedroom. If you have a wall large enough, hang it there. If space is limited, you can hang it on the bedroom door, on a closet door, or even inside the closet so it can be hidden if you aren't using it as a decorative element of the space. Mirrors in a bedroom make getting dressed much more convenient and can help you spruce up the walls in the space.
– Entryway: The entryway is a great place to have a mirror, or mirrors, installed in your home. These mirrors are great for one last glance at yourself on the way out the door and to keep items on display for all guests to see. If you have a table by your entryway door and keep flowers on it, a mirror can reflect and highlight the flowers to add an additional decorative element to the area.
– Hallway: As mentioned, mirrors can really enhance a space. Many hallways are dark and lack windows. Hanging a mirror is a great way to bounce some light from other areas of your home, into your hallway. A dark, narrow hallway can appear more spacious with a mirror that will help to reflect what little light there is.
– Children's Room: Let's face it, kids love looking at themselves and a mirror in their rooms can not only add some decoration to the space, it can give them plenty of entertainment. This can be especially helpful for babies when changing them. Think about placing a mirror near the changing table, so they can keep themselves amused while you are doing the dirty work.
When it comes to adding mirrors to your home, you really can't go wrong. While we have reviewed some of the best places to have mirrors installed in your home, the possibilities are literally endless. Mirrors can be great over a buffet or fireplace, in an office, etc.
At Residential Glass, we install mirrors. We're Pittsburgh's mirror specialists. Our free quote, expert installation process, and lifetime warranty makes us your go-to source for mirror replacement and new installation.
No matter what size or style of mirror you're looking for, we can help. Contact us to get started on your free quote, and a mirror expert will get in touch with you to talk about your options.