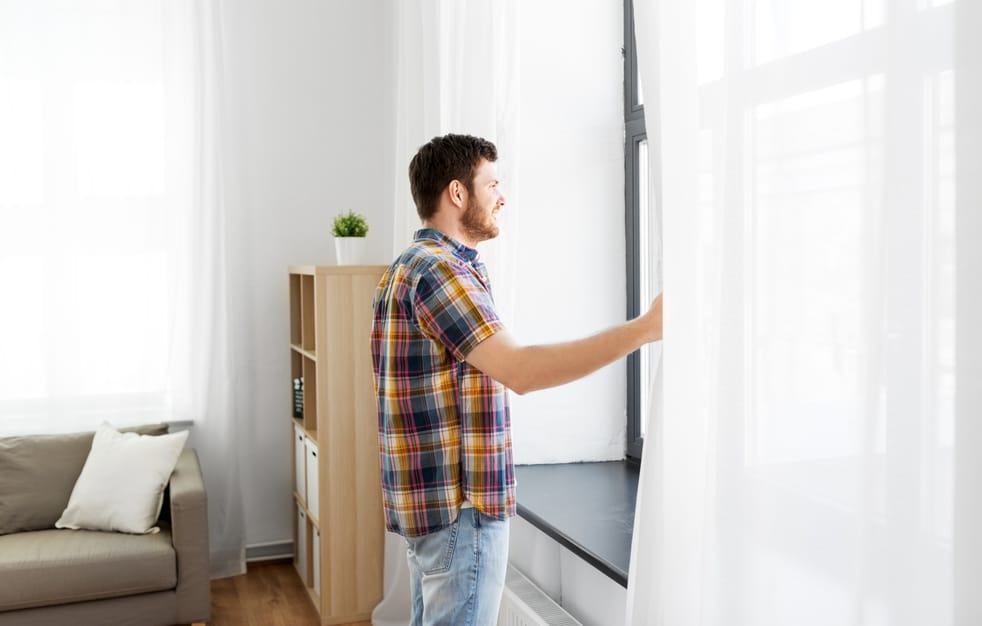 Are you looking to add new or replace the windows in your Pittsburgh home? When it comes to deciding what look and feel you want, what is best for your home and family, etc., there are lots of options. While you don't have to have the same style of windows throughout your home, most people try to keep their windows somewhat similar to keep their home from looking disjointed. We know that selecting the right windows for your home is a very important decision, so we are here to help. Keep reading to learn more about your window options and to get a better understanding of the different window styles you have to choose from.
What are the Different Window Styles?
Finding the right windows for you home can be overwhelming. You are not just trying to decide what will look best, you are likely also considering what will be the most cost effective and provide the most comfort to you and your family. We're here to help explain the different window styles, so you can choose the right ones depending on your home, room, and how they will be used.
– Double-Hung Windows: Double-hung windows feature two large sashes (frame units surrounding glass panels) that slide up and down within vertical tracks. These windows can open wide from either the top or the bottom, but they remain inside the frame so they don't protrude out to the exterior or interior of the house. Double-hung windows are used most often in homes with classic traditional styling; however, they can be used in any style of home. These are some of the most common forms of windows selected, as they never go out of style and can offer maximum ventilation in your home.
– Single-Hung Windows: Single-hung windows are similar to double-hung windows; however, only the lower portion is able to move and the top section is fixed in place. These windows are less expensive than double-hung windows, but have almost identical curb appeal and value and can be more energy-efficient than other styles since there are less places for air to enter or escape.
– Casement Windows: Casement windows are hinged windows that operate by a turn of a crank in an operating mechanism. They can be hinged on the left or the right to open outward. This style of window is very common and you have likely seen them before. They are a little more modern than the previous two styles of windows, and they can be very useful for catching and directing cooling breezes into your home. With casement windows, the crank-out open and close makes them a good choice for anyone with physical challenges, who pushing a window up or down could be difficult for. This style of window is one of the most energy-efficient types of windows you can choose for your home.
– Awning Windows: Awning windows work almost the same as casement windows; however, they are hinged at the top and open outward. These can be added individually or above any other style of window to allow for extra air flow. These windows are often at lower levels where intruders might be a problem, or in wet climates where you want to open windows even when it is raining. They are also often found in basements. As mentioned, these windows have an added layer of security and can be open even when it rains, making them appealing to many homeowners.
– Slider Windows: These windows operate exactly as the name implies, they slide horizontally along tracks on the top and bottom. Sliders aren't as common today as they once were, but are a good option if you need to continuously open and close the windows in your home. While these windows are dated, they can be cheaper to have installed and are rather durable due to their lack of cranks or other mechanisms.
– Fixed Windows: If you are looking for windows that don't open or move, fixed windows may be the style for you. It is common for homes to have different styles of windows throughout, and then have certain areas where fixed windows are used as well. They are permanently sealed so they offer better energy savings and can be an option when safety is a concern, such as in a staircase, attic, basement, etc.
There are other different window styles that we have not reviewed above; however, we will save the less common types of windows to review for a different day. If your head is spinning trying to decide which of the above different window styles is right for your home, Residential Glass can help.
At Residential Glass we install windows in all shapes, sizes, and styles. We can customize your window and glass to fit your home. We're known for our free quotes, communication, and high-quality installation. Whether you're changing out all of your windows or just need a single window replaced, contact our team today to get started.