We repair and install bifold doors.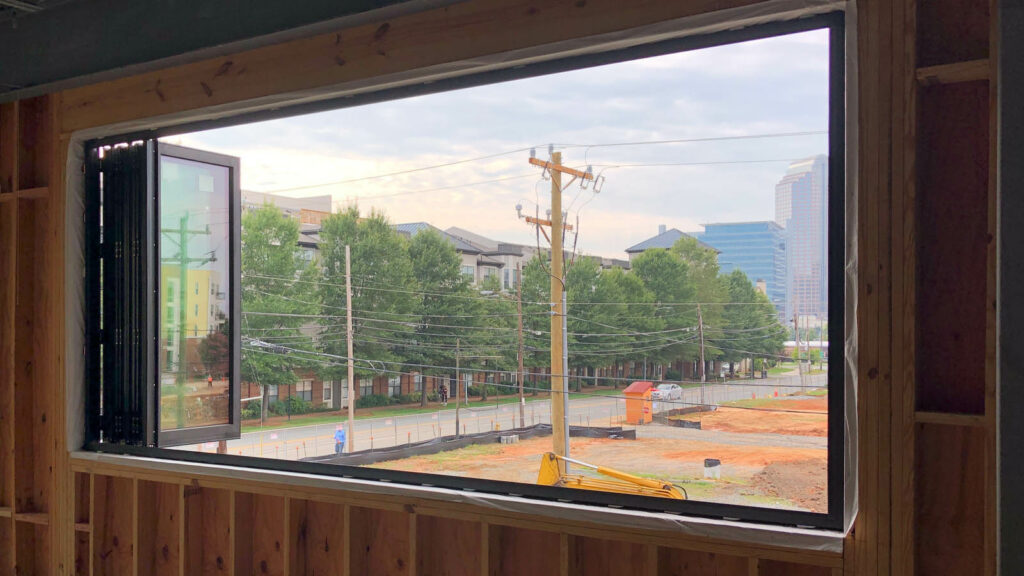 Bifold Door Repair & Install in Pittsburgh
Add the beauty, convenience, and versatility of a commercial bifold door to your business or storefront.
We're your commercial bifold door installation team here in Pittsburgh. Our glass experts install a wide variety of bifold doors. Give us a call for a free estimate, and we'll work with you to find the right bifold door setup for your business.
Currently have bifold doors in need of repair? We can help with that, too. Call us for commercial bifold door replacement here in Pittsburgh so we can come out and provide you with an estimate for glass replacement. We'll have your business back to normal in no time!
$25 Off
Commercial Door Glass Repair
DOWNLOAD COUPON
Must present coupon prior to time of service. Can not be combined with any other offer. Not valid on previous work.
Limited time only!
We can fix your glass bifold doors.
Save on our outstanding service.
Our team works with all types of bifold doors.

We're known for our same-day, emergency service.

Our work is backed by a lifetime warranty.
It's backed by a lifetime warranty.
We stand by our work.
When you work with us, you're working with the very best. We believe in the quality of our glass and our installation. It's why all our glass is backed by a 5-year warranty, and we provide a lifetime warranty on our installation and labor.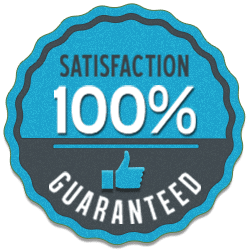 We make things easy for you!
Our glass repair and installation process.
Give us a call for a free estimate.
Interested in adding bifold doors to your business or storefront? Click the button below to set up a free estimate. We'll come out to your business, take measurements, and provide an upfront quote.
We'll come out for measurements.
The cost of your new bifold doors depends on the size of the space they're going in, as well as how much glass is needed. Once we take measurements, we'll provide you with an installation estimate.
Our team will install your new glass doors.
Once your new commercial bifold doors arrive here in Pittsburgh, our team will head out to your business to install them. Our glass door installation team will handle everything for your business.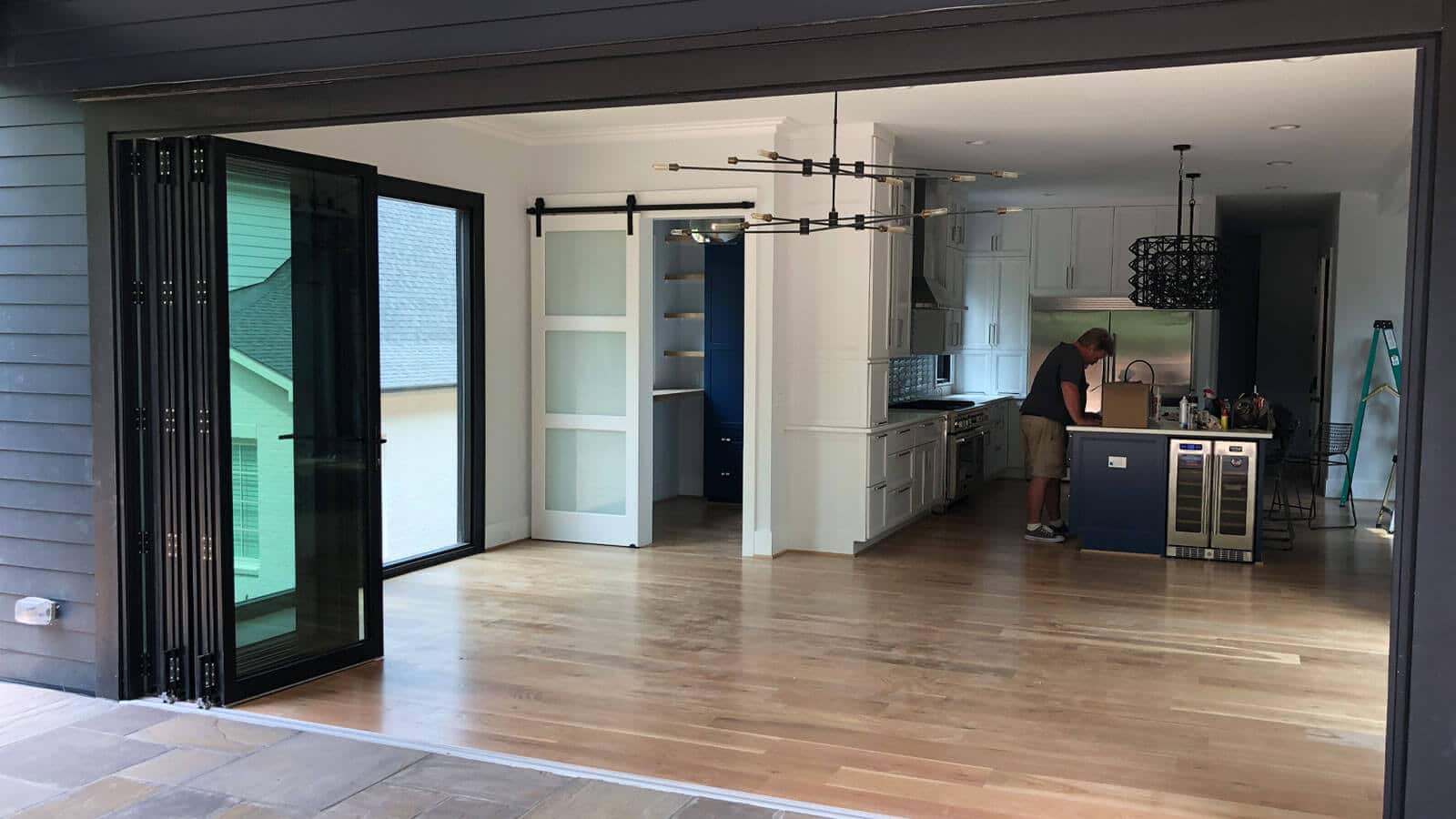 What are bifold doors?
For businesses with outdoor space, facilitating easy access between the inside and outside is important. In the summer, when the weather's nice, you want the inside and outside of your business to be one cohesive whole. However, you also need to be able to close this space off when the weather cools down. Bifold glass doors are perfect for this.
Bifold glass doors, also known as "accordion doors," open and close on hinges, allowing the door panels to fold into one another. In effect, this means a bifold door can create a wide entrance into your business, truly connecting the inside with the outside.
This type of exterior door is most commonly utilized by storefronts and restaurants, especially those with patio seating. The bifold door can essentially open up the wall, connecting the inside and the outside of the restaurant together on our most beautiful days here in Western Pennsylvania.
Want to learn more about commercial bifold door installation here in Pittsburgh? Go over your business' options with an expert. Give us a call now for a free estimate.
We're a HomeAdvisor Top-Rated Pro.
Your trusted, local team.
We're proud to be an official HomeAdvisor Top-Rated Pro. This award indicates that more than 90% of our customers were willing to recommend us and our services to others. Our team is always focused on providing our customers with the very best.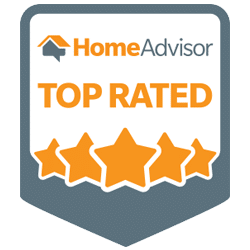 Just give us a call right away.
We offer same-day service.
We're your glass replacement experts. If you need commercial bifold door repair here in Pittsburgh, give us a call. We'll be there as soon as possible for a free estimate.