Local Residential Glass Experts
Homestead Window Replacement
Why Choose R and C Glass?
Broken glass? Connect with R and C Glass to get a free estimate on our expert window installation in Pittsburgh and surrounding areas.
Whether you're changing out all of your windows or just need a single window replaced, call the R&C Glass team.
At R and C Glass, glass installation labor comes backed by a lifetime warranty. Our glass is backed by a 5-year warranty.
Window & Glass Door Installation in Homestead
Call us for new window installation in Homestead!
We install new window glass, shower glass, door glass, and much more. Whether your home needs a single window pane replaced after a baseball pitch that was a little outside, or you're ready to upgrade to more efficient windows, we're your team.
We're a local company that has been serving the homes and businesses of Western Pennsylvania for years. As a family-run business, we know how important your home is to you and your family. It's why we'll always do right by your property and by you.
When you need a glass window or glass door installer in Homestead, start by calling us for a free quote.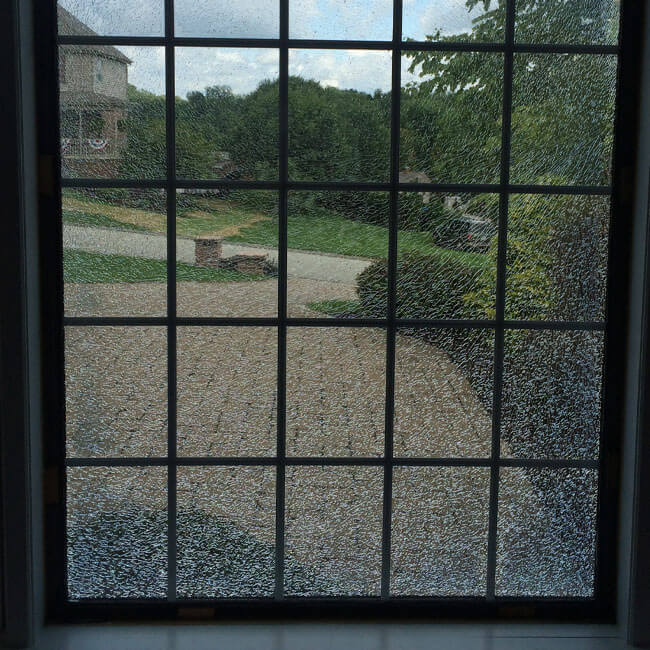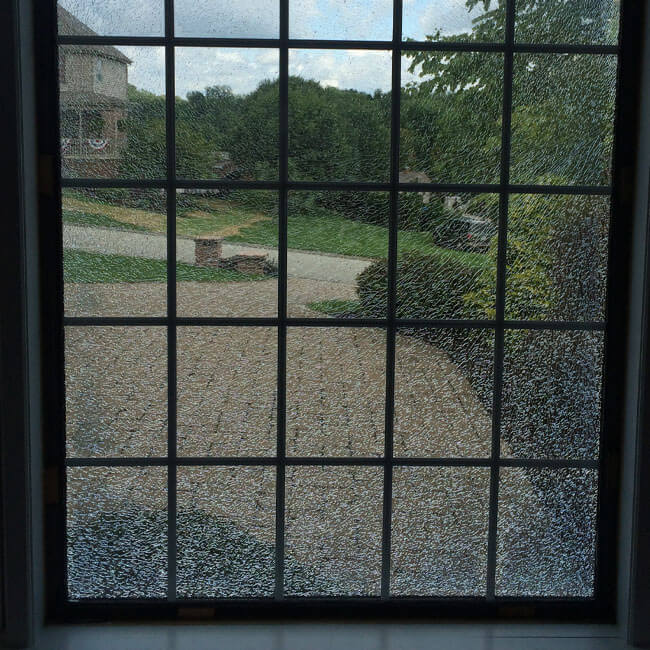 Connect with a friendly glass expert!
We do things the right way.
Home window glass replacement process.
Need residential window glass replacement here in Homestead? Just give us a call to schedule a free estimate with us. We'll send one of our glass window installation specialists out to your home.
When our specialist arrives, they'll greet you and talk with you about your project and take measurements. With our team, glass window replacement here in Homestead, Pennsylvania is really that easy!
3. We handle the install.
If you approve of our quote, we'll set a time and date for your glass installation. In most cases, we can complete your Homestead window replacement that same day. We handle everything!
Your Pittsburgh Glass Experts
R and C Glass is known for our responsiveness, fast service, and professional installation. Ready to get started? Contact us today.
See What Our Clients Have to Say
We install new window glass.
Our team installs new window glass. Our professional installers will carefully insert our high-quality glass into your existing frame.
Your windows are far more than just decorative. They play a vital role in your home's energy-efficiency and indoor comfort. Fogging dual-pane windows, for instance, indicate there is a broken seal, which has allowed the insulating gas to escape and moisture to get in. This reduces the window's efficiency and leads to a less comfortable home.
If you need home window glass replacement, we're ready to help you. Give us a call or fill out the form up top to schedule a free quote.
Replace your glass—not your windows!
When their window glass breaks or is damaged, many homeowners immediately think about replacing the window. However, this might not be the most economical choice. Here in Homestead, replacement windows can cost about 75% more than just the glass alone. In a vast majority of cases, the window frame itself is fine—you just need new glass!
Before you make the decision to buy entirely new windows, get a free quote from our team. You'll be surprised at just how much we can save you—especially compared to companies offering whole replacement windows here in Homestead, Pennsylvania.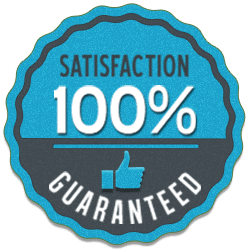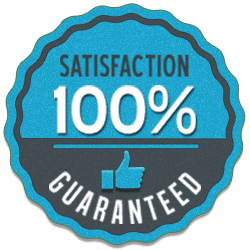 Backed by a Lifetime Warranty.
When you work with us, you're working with the very best. We believe in the quality of our glass and our installation. It's why all our glass is backed by a 5-year warranty, and we provide a lifetime warranty on our installation and labor.
We work with more than just windows. Our team is here to help with both your door glass replacement and shower glass door installation projects. Just as with your windows, it's often far less expensive to replace the glass than it is to replace the entire door. If your front door or sliding glass door needs new glass, you need to call us.
As an experienced glass door installer here in Homestead, our team has the tools and supplies needed to quickly and professionally install your new glass.
We install sliding glass doors.
When it comes to both form and function, sliding glass doors have it all. They let light into your home while making it easy for your family and friends to move between the inside of your home and the backyard.
Our team specializes in sliding glass door installation in Homestead. If you're remodeling your home—or building a new one—and you want to upgrade to the convenience of a sliding glass door, just give us a call and get your free quote.
Call us for shower door installation.
Remodeling your bathroom and want to add a touch of modernity and style to the space? Glass shower doors are the way to go. Our team installs custom glass shower doors in Homestead and Western Pennsylvania.
Call us to get a free quote so we can review your project and provide you with an upfront estimate on a stunning glass shower door. We're an experienced shower door installer in Homestead.
We're a HomeAdvisor Top-Rated Pro.
Your trusted, local team.
We're proud to be an official HomeAdvisor Top-Rated Pro. This award indicates that more than 90% of our customers were willing to recommend us and our services to others. Our team is always focused on providing our customers with the very best.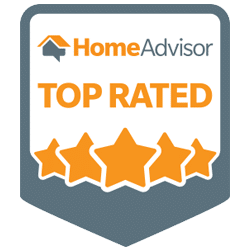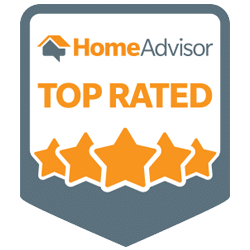 We're known for our fast estimates
Get our same-day service.
We've always done business one way: the right way. We're all about service and craftsmanship. Our values extend to everything we do, from glass window repairs to glass tabletop installation.