We installed this stunning frameless shower enclosure.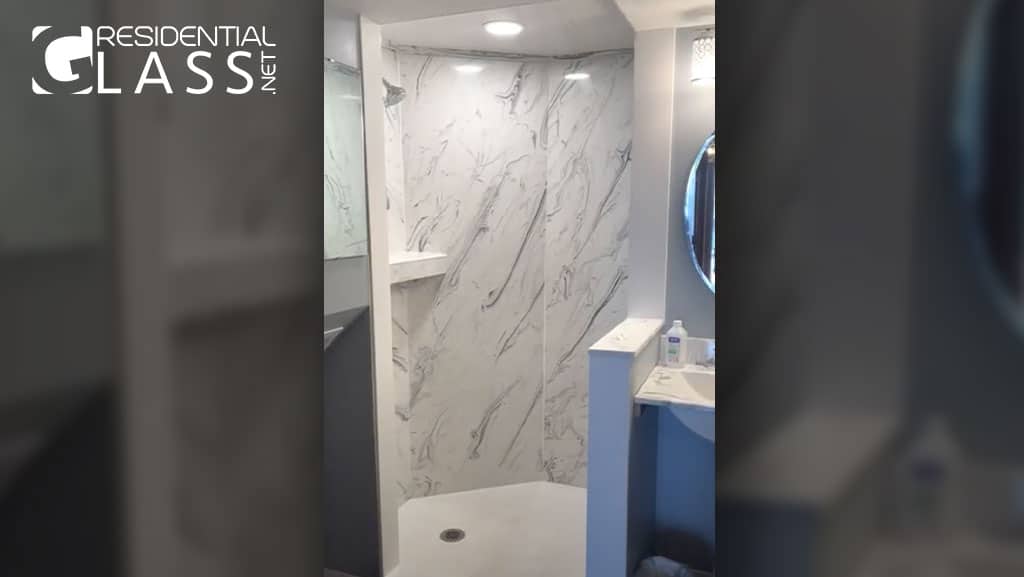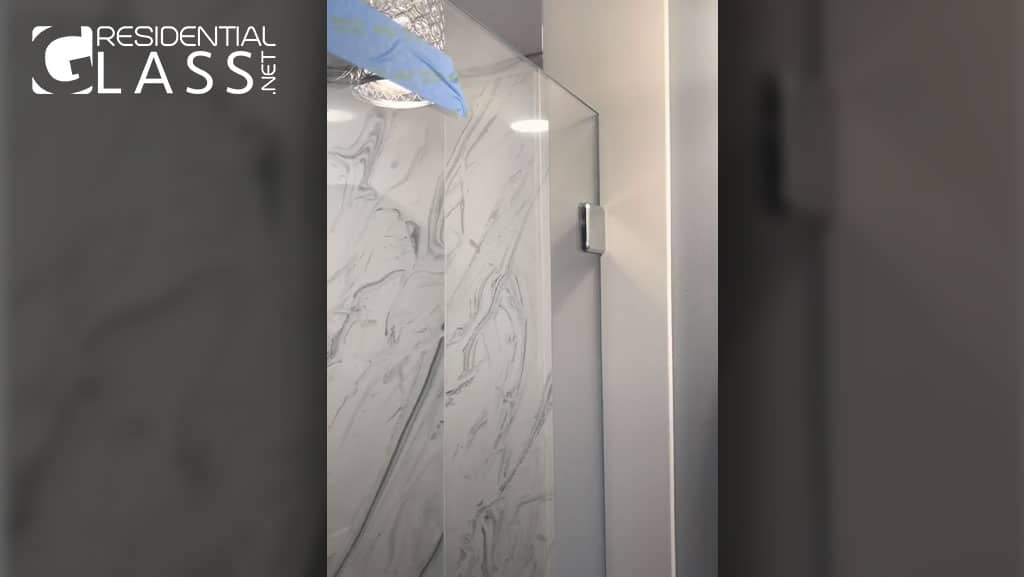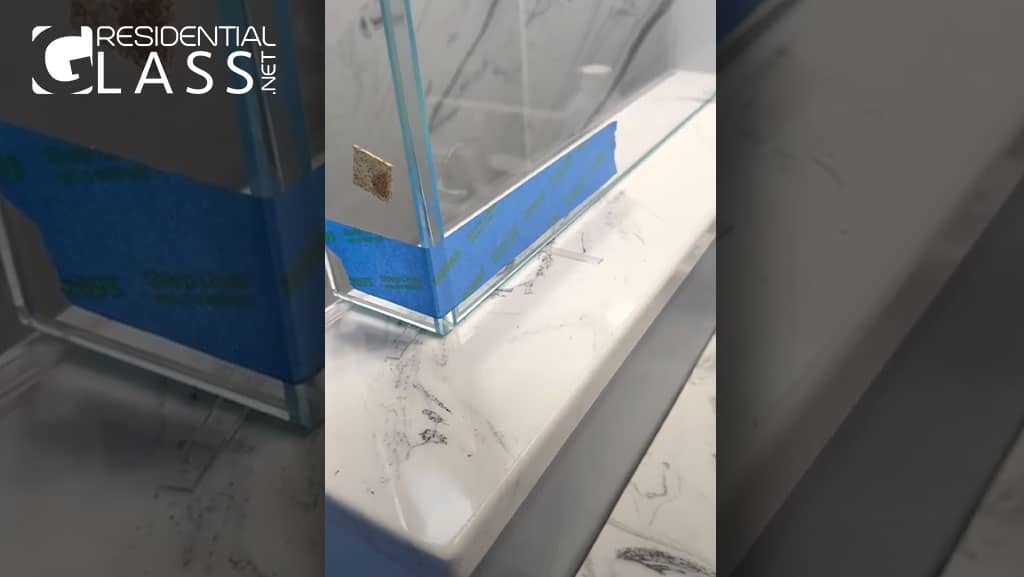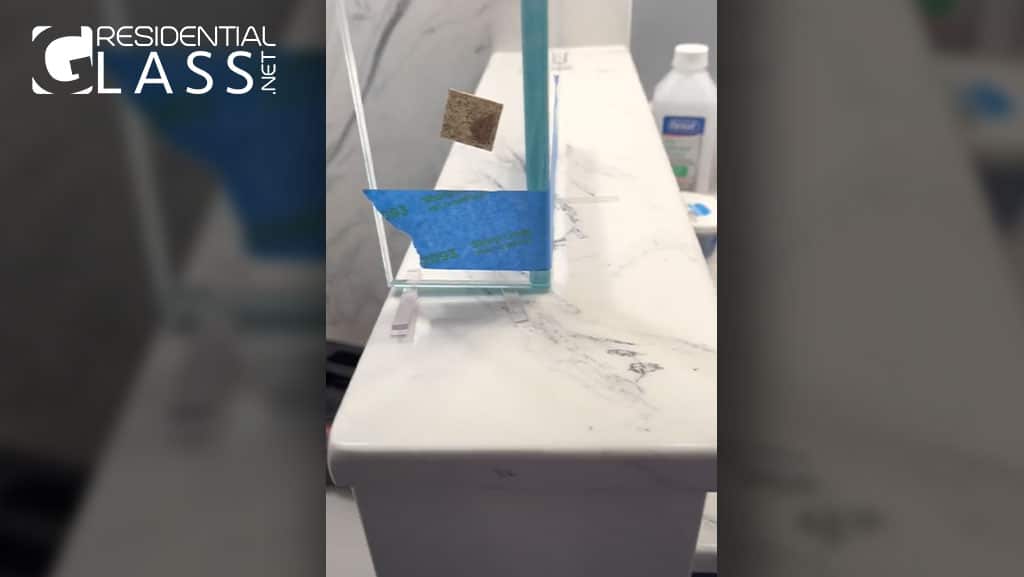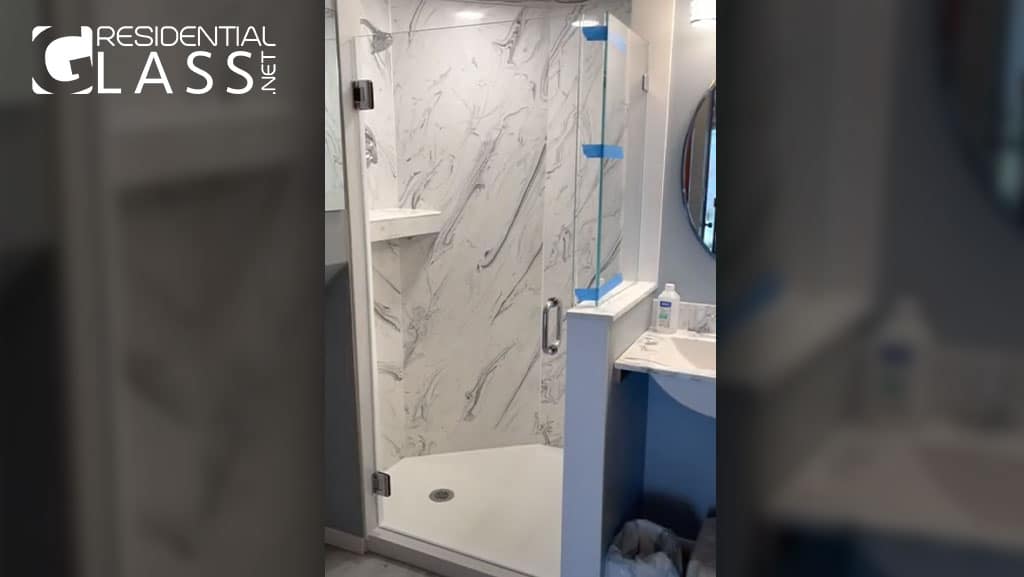 The perfect glass for this shower.
Our team recently installed this three-piece frameless shower enclosure.
This shower enclosure features 3/8"-thick low-iron glass. Low-iron glass is ideal for shower enclosures and glass partitions, as it doesn't have the distinctive green tint found in most glass. This makes the glass more transparent and improves lighting in the shower.
Our team took an innovative approach to part of this enclosure. The glass panel adjacent to the vanity features no visible u-channel, with only a single metal wall clamp and structural silicon molding holding the lightweight panel in place. This provides adequate support for the section while also giving the enclosure a completely seamless, minimalist look.
Our minimalist, frameless approach created a stunning glass enclosure.

Our glass draws attention to the shower's beautiful marbled walls.

The low-iron glass used in this project allows more light into the shower.