We installed a new glass door entryway for this local business.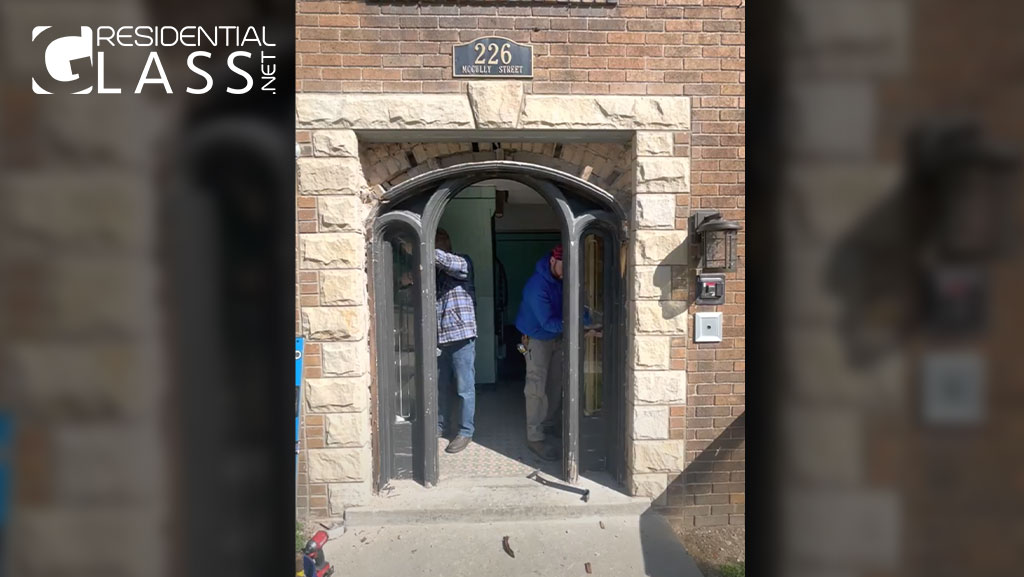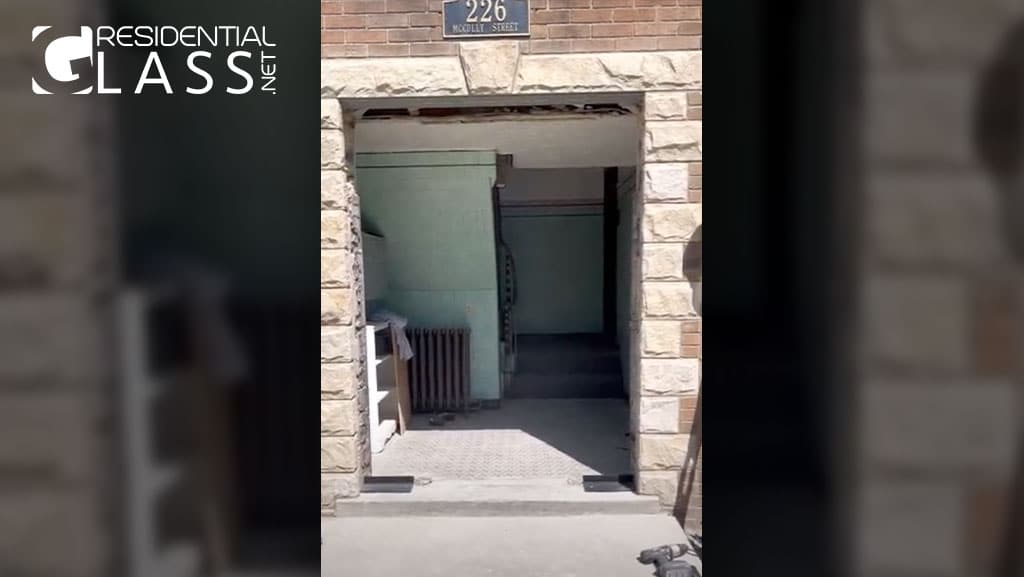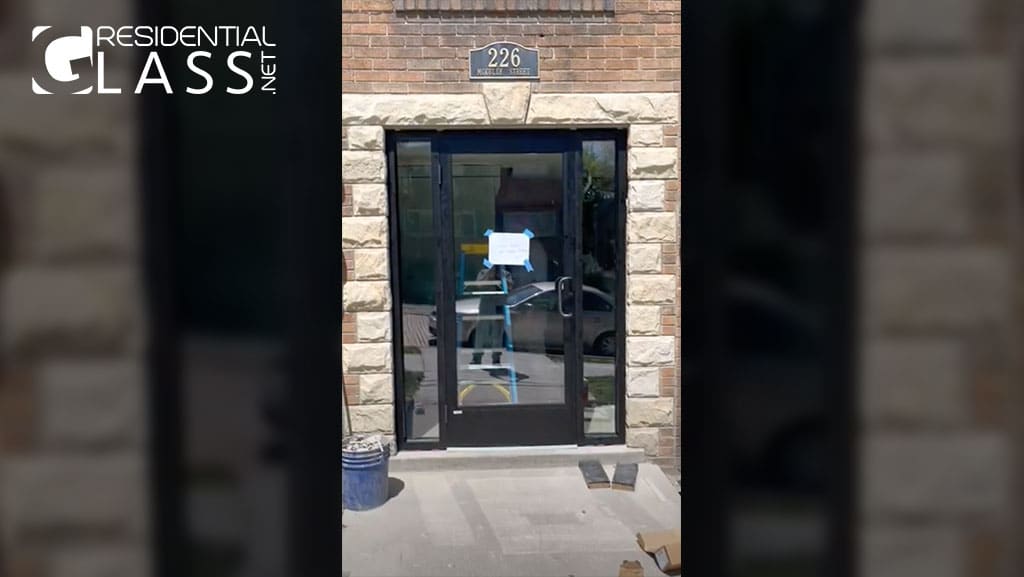 Installing a modern glass door.
Our team installed a new glass door as part of this business' extensive exterior renovations. To accomplish this, we had to first remove the old door frame and a deteriorating brick archway. We then installed new door sill pans before adding the door and adjoining sidelight windows.
With this change, this building's entryway went from outdated to sleek and modern. The new sidelights and glass entryway door allow far more light into the interior of the building, while the removal of the brick arch over the door makes the whole building feel more open and inviting.
New glass door and adjoining sidelight windows allow more natural light in.

Removal of brick archway makes entryway appear larger and more open.

Our high-quality installation will keep moisture out of the building's interior.